< all posts
Day In The Life Of The Data Team
We as a data team wanted to let you know who we are and give you an insight into what we do. Look out for some more treats from us!
Hi I'm Chen - Data Engineer, cyclist, yoga/dancer & a big explorer of the world!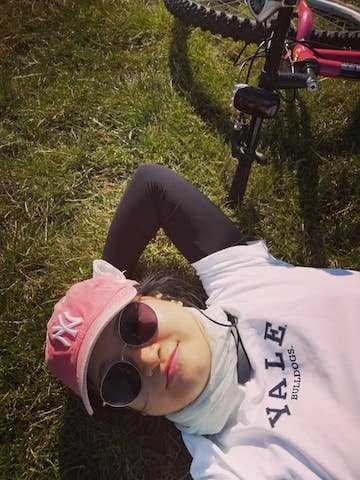 I'm a very late night sleeper so I join the team from 9.30/10 am. Usually I start the day with our daily icebreaker and answering slack questions from colleagues, reviewing PRs ready in our channel from each morning. I will then roll into the core problem I'm looking at the moment - the policy map (where each UK council has their individual website with the policies of town planning). During lunchtime, I often do a short yoga session to boost my energy for the afternoon. I do miss our office and the people in the company very much so I like to work at the office 1-2 days a week. Normally in the afternoon, I will post questions about any scraping or engine building problems I have encountered in the morning, ask for suggestions or pair with someone. There are still many unknowns in this task which made it more exciting and intriguing to explore! I log off my day around 7.30/8 pm and start cycling on this lovely British summer day. I may also join a dance club, have a drink with my friends to chat about tech (Yes! I knew more than 50+ women in software engineering!!). On the days I'm not going out I would probably do more yoga, read/watch some algorithm related posts (as I did a Ph.D. in it), or research different destinations for the next place I'd like to travel in my list (there are 30 countries and 298 regions have been crossed so far).
I'm Ed - Data Analyst, Greg's connoisseur & resident attic dweller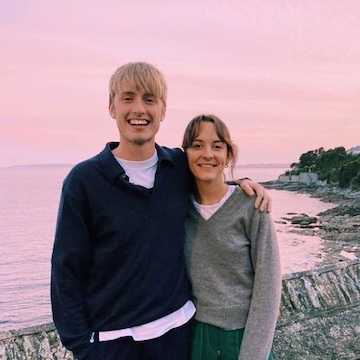 I typically start the day at 8am with a strong coffee where I'll attempt some sort of latte art with my new milk frother. The other day I attempted a swan but it ended up looking like a miscellaneous blob. After that I'll start work at 8:30am, mapping out my tasks for the day in a Trello board and finishing off any outstanding work. Then at 10am we have our icebreaker, if you're a fan of leftfield topics the icebreakers for you, topics can range from brutalist architecture to Terrariums (a glass container with plants in it, I didn't know either!). After that I'll start the bulk of my work, it varies significantly each day, which I love. One day I'll be resolving data issues for the clients to the next analysing new international datasets, using lots of SQL and Python in the process. At lunch I'll try and go out for a walk and admire all the fancy dogs in Kennington Park. I'll continue to work through till 6pm, after that I'll spend an hour trying to learn something new, currently I'm trying to learn Golang (not very successfully). I'll finish off the day with some sort of exercise or more enjoyably a trip to the pub which is directly opposite me (I haven't figured out whether that's a curse or a blessing).
G'day, I'm Chantelle - Software Engineer, avid runner & horror film fan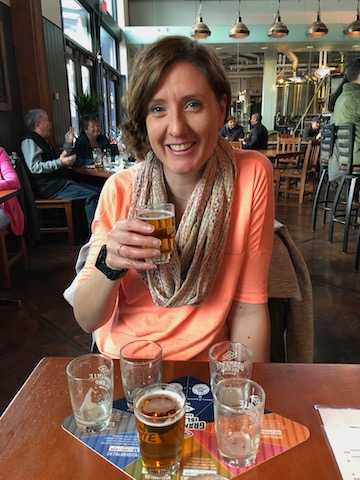 Most days I start the morning with a run, it's a great way to think through problems and boost energy levels for the day (copious cups of coffee also help). I'm usually online by 9am and spend the first hour dabbling on Slack, email and GitHub. At 10am I join the team icebreaker and enjoy seeing everyone and discussing random topics, like petrichor 🌧 (great name for a metal band). Before lunch I'm either in meetings or writing code. I've been at LandTech almost 4 years so my days can be quite varied including supporting on web scraping, debugging data issues or working on infrastructure. Recently Frans and I have teamed up to migrate a pipeline from Argo to Prefect. Afternoons are usually my most productive and are often a mix of pairing and working solo. I like to finish my day in Clubhouse and Slack, keeping others updated and preparing for tomorrow. No more commuting means that I head out the door around 6pm for a walk, or a run if I missed out in the morn (yeah I kinda have an obsession).
Hey I'm Vijay - Senior Software Engineer, wine drinker & TV buff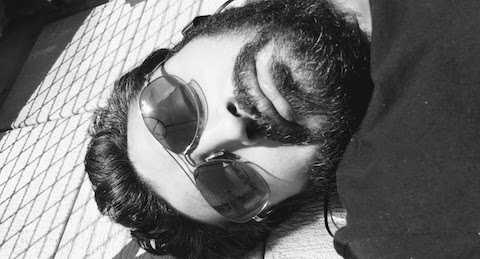 We have flexi-hours, and so I start around 8am - means I can get a nice long evening (yay!). I make sure our overnight data imports haven't failed, if they have I spend time fixing them - it's a great time to focus before any meetings start. At 10am we have our team icebreaker, and enjoy the random questions that get thrown out! It helps us bond as a team, especially important as we are quite a new team and remote! Soon after, I get stuck into work - that could be building a data pipeline for a new property data set (or migrating an existing one over to Prefect), or it could be researching upcoming work to identify complexity and risk. I really do enjoy diving into a data set, learning about the data and figuring out how to best automate it. Over lunch I like to tend to my plants and meditate, sitting in the sun where the British weather allows! Sometimes I spend lunch just polishing my tech skills. After lunch if someone needs some help I will jump on a call to pair. Towards the end of the day I like to reflect and let the team know of progress over Slack. After work, I will get straight into cooking up some food, having a glass of red and watching the next TV show on my list!
Hi I'm Veronika - Data Product Manager & toddler mum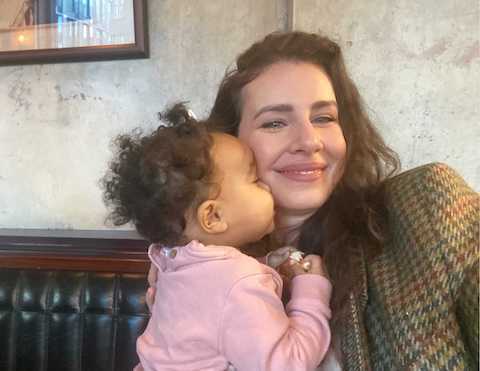 I usually start my day with a few hours of play with my daughter (I know the names of every Peppa Pig character now!); then at around 9 a.m. I start work by answering Slack messages and e-mails. Generally my days are quite meeting heavy, having sessions around roadmapping, planning new features, talking with data suppliers and gathering feedback from clients. One of the most important weekly meetings I have is our weekly planning session with the Data Team where we go over the prioritised backlog together. We have 'no-meeting days' every Tuesday and Thursday and that's when I really try to put my head down and focus on projects such as drafting a user research plan, putting a customer survey together or analysing international datasets to help plan our product offering in the new markets that we are going to enter. I finish work at around 6 pm, when my daughter usually drags me to the playground to jump on the trampoline (who needs a workout?!).
I'm Sam - Data Engineering Team Lead & tired parent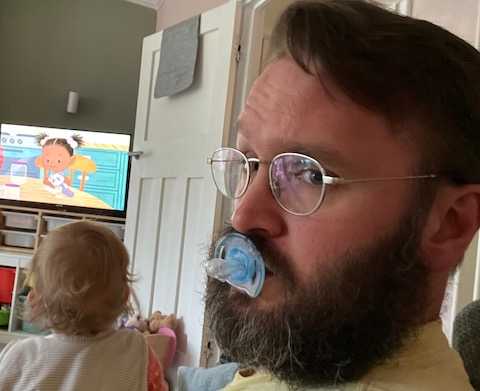 My day starts around 5am, but luckily it's a requirement of my son rather than work. Work starts around 8.30 once I have taken my little one to nursery. If it's a 'no meetings' day, I will be able to get my head down and do some code. Ideally there will be some obscure TypeScript or Docker related issue for me to dig into (NERD!). Otherwise I will be writing TypeScript or Python (We use CDK so we can use TypeScript for the infrastructure too). If it's a meeting day I will spend lots of my time in meetings of one sort or another. Around lunch I will force myself out of the house to go for a walk. At around 5pm I will pick up my little one from nursery, attempt to feed him, and then finish any outstanding work things before putting the kids to bed. Flexible working and respect for work-life balance are some key reasons I continue to enjoy working at LandTech.
Hi I'm Frans - Senior Software Engineer, husband, dad, weekend warrior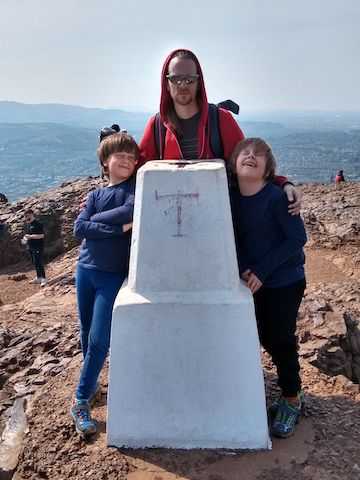 I tend to start my day slowly, catching up with emails and Slack chat, and getting any small tasks off my task list. Getting up on an irregular schedule, most days that's all I get in before our daily ice breaker. That's where we banter about anything except work, so we find out lots of unexpected things about each other and I typically start the rest of my day with a big smile on my face, because we found out all about milk frothing, or how to build alcove shelves! Since I joined the team only recently, I don't yet have any code to support and so I can dive right into whatever task I have in front of me — writing some Python code, or automating our engineering process (one of my passions). Now and then we do pair programming too, which helps me greatly get up to speed. Around 6pm is my dinner time with the family, after which we go out to play football, or boardgames depending on the weather. By 9pm I might be getting stuck into a video game or a good book before bed.
---

We are the engineers behind LandInsight and LandEnhance. We're helping property professionals build more houses, one line of code at a time. We're a remote-first company with our tech team in Europe, and yes, we're hiring!