< all posts
Engineering Enlightenment
Close your eyes… imagine a world where code is a joy to write, bugs are caught in development and everything runs like a well-oiled bicycle. Software development nirvana may be a dream to many teams, and it certainly doesn't happen overnight. We've embarked on the quest for engineering enlightenment and have been making some positive changes to get us there faster. There's a few topics to cover but let's start with these for now.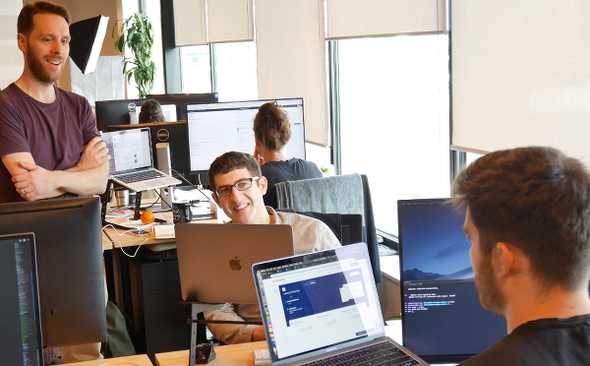 Let's get visual
Before starting a new piece of work, we gather round a whiteboard to visualise the problem or new feature. We used to spend a lot of time discussing solutions and often lost sight of the underlying goal, but since the whiteboard joined our team, we can literally keep our eyes on the big picture.
You can think our the whiteboard like a football manager's tactical plan. It's there to help us decide on the order to tackle work, visualise where engineers are working and pinpoint areas to postpone for a later iteration.
WIP it good
We progress work through three stages: 1) To do, 2) In progress, 3) Done. To help us rally together and deliver work as a team, we introduced a WIP (Work In Progress) limit. The WIP limit ensures that we don't have more than a designated number of jobs in progress at any one time. You might think imposing a limit would slow us down but it's actually the opposite.
The limit keeps us focussed on working together and drives work to the 'Done' stage. It's also highlighted why work isn't progressing and helped identify areas we can improve to deploy code faster.
Code together
In the past it wasn't uncommon for us engineers to complete work solo, it's only natural you gravitate towards familiar code. But this habit was counterproductive to goodies like knowledge sharing, identifying optimal solutions and mentoring.
Pairing and collaborating is now central to how we work. It helps us make better decisions, learn from each other and minimises errors. It can also be much harder to procrastinate when more than one person is accountable.
In a follow up post we'll talk more about making dev life sweeter and if you're interested in joining us, good news, we're currently hiring!.
---

We are the engineers behind LandInsight and LandEnhance. We're helping property professionals build more houses, one line of code at a time. We're a remote-first company with our tech team in Europe, and yes, we're hiring!